Welcome - Join the Fleet... Join the Fun
---

IYFR Rotafloat (Click here)
You can see our events posted
under the Area 2
:
Pages 37 & 38 - Duck Dodge Night
Pages 50 & 51 - Cathy Gibson's Presidents Party

Page 4 - 2018 Post Convention Cruise Crashes the 36th Annual "Hands Across the Boarder Rendezvous"
---
---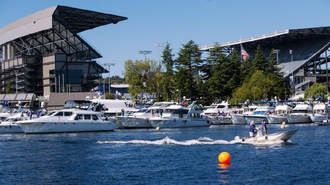 September 16, 2017
University of Washington Husky vs Fresno State Bulldogs by boat - Exclusive Rotary Day discount ticket offer, Save 40% off the normal ticket price and interact with fellow Rotarians from the Seattle area. Family and friends are welcome to join in the fun.

​Ticket prices for the game are $35/seat and $40 for the boatride aboard the the Argosy which leaves from Chinook's Restaurant at Fisherman's Terminal at 5pm. There is free parking at Fisherman's Terminal. The boat heads back 30 minutes after the game.


---
---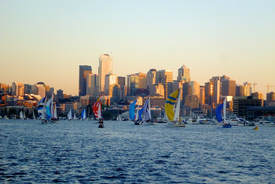 August 15, 2017
Duck Dodge on Lake Washington
- Every Tuesday night in the summer for the past 30 years, sailboaters from novice to experienced invade Lake Union to participate in one of four boat classes from Fast to dinghies. Each week there is a different theme and August 15th is Pajama Party. You can participate on a Peter Delaunay's or Mike O'Brien's sailboats or with Sue Nixon on her houseboat safely secured to the dock.
​This week's Duck Dodge theme is "Pajama Night".
Click here for more details
---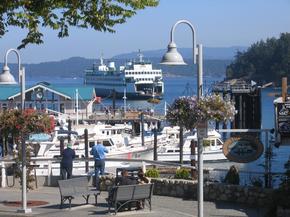 ---
---
All Rotarians Welcome!
All Rotarians can join the
IYFR
. The only requirement for joining is an active interest in boating (ownership of a boat is not required). Fleets are located worldwide.
By joining Seattle Rotary Mariners you also become a member of IYFR and part of both great fellowships.
Who are we?
The common threads that unite us are a love of boating and a desire for sharing experiences with fellow Rotarians, spouses, families, and friends.
Who started this?
IYFR began in England in 1947 when Rotarian John G. Barrett flew a burgee bearing the Rotary wheel from the masthead of his vessel, and proposed a new yachting association of Rotarians which was later approved by Rotary International. The Seattle Rotary Mariners, formed in 1949, is the oldest organized fleet in IYFR, and has been a strong active fellowship within Seattle #4 for over 60 years.
Shared Passion
While there can be some serious moments, the emphasis is always on fellowship and fun. Seattle Rotary Mariners proudly fly their pennants and enjoy the camaraderie that always happens when friends share their passion for boating.
---